ABOUT OPNA BIO
Opna Bio is a clinical stage biopharmaceutical company focused on the discovery and development of novel oncology therapeutics. The company was founded to develop drugs aimed at disrupting the actions of an unprecedented new cancer target – fragile-X mental retardation protein (FMRP), as well as a rich pipeline of validated oncology drugs.
The role of FMRP in Cancer
The role of FMRP in cancer was elucidated in the laboratory of Dr. Douglas Hanahan, co-founder of Opna Bio, and co-author of the seminal "Hallmarks of Cancer" series, which proposed a set of traits commonly acquired by human cancer cells and crucial for the formation of malignant tumors. Opna Bio's pipeline addresses many of these hallmarks, including the emerging hallmark of 'nonmutational epigenetic reprogramming' addressed by its proprietary BET inhibitor program.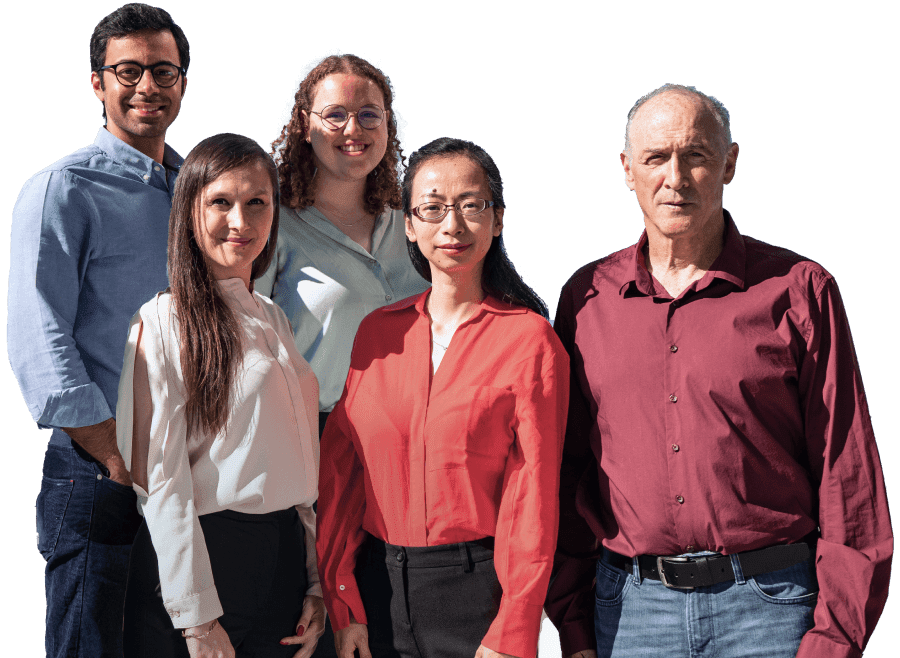 Our team in Lausanne, SEE MORE
Opna Bio has a diversified pipeline of validated oncology assets
In March 2022, Opna acquired 5 drug development projects from Plexxikon
Executive and operational team's intimate knowledge of the acquired assets will ensure value creation
Plexxikon compounds offer accelerated development and large market indications